As you can see, I'm not afraid to DRIVE my Cobra.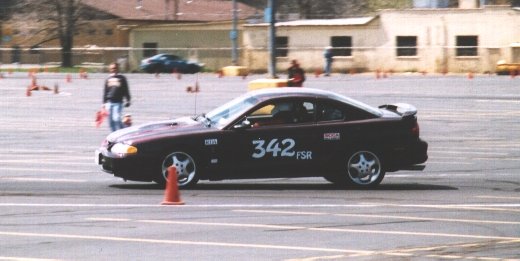 I've been AutoCrossing it in SCCA events since I got it. I took the local Road-Tire Championship for '97. (Road Tire means no race tires like the BFG-R1 tires that I have since switched to.) As a side note, I raced this unmodified, Stock Category legal car in the Prepared Category for the '98 season. I didn't think I could compete at all with the race-prepared cars, I was just doing it to have more fun. However, I managed to stay close, and I even won a couple of events!
The factory paint is called Mystic, and was only available in '96. The apparent color changes based (mostly) on the view angle. Here you can see the green look, which generally shows up from a mostly direct view.

Here is the maroon that shows up when viewing from an angle with the light somewhat behind you.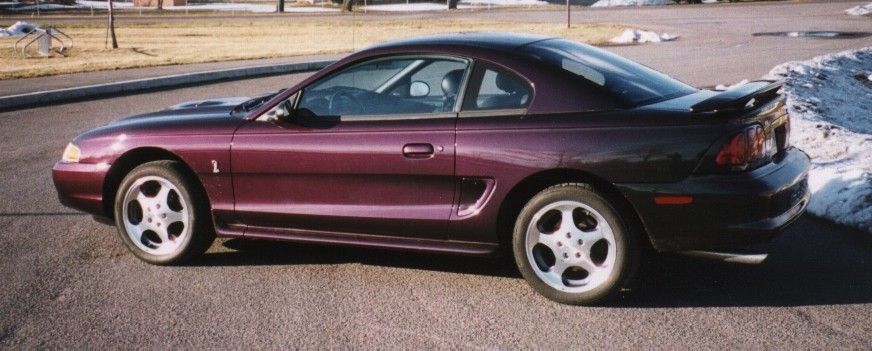 This view shows just a hint of the gold, which is harder to see. This comes from a sharp viewing angle, with the light in front of you.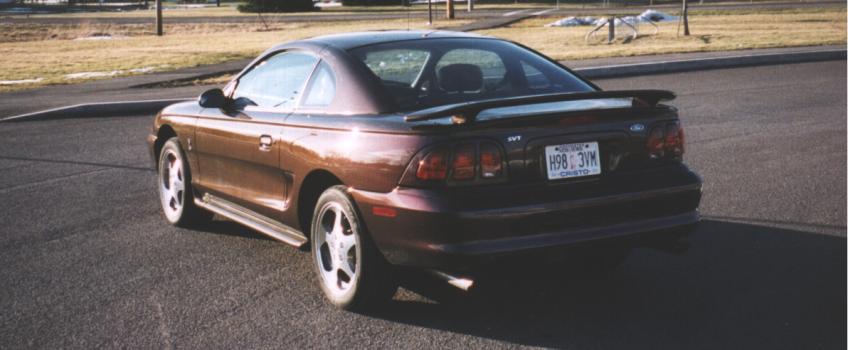 Finally we see the purple which is actually a commonly seen color.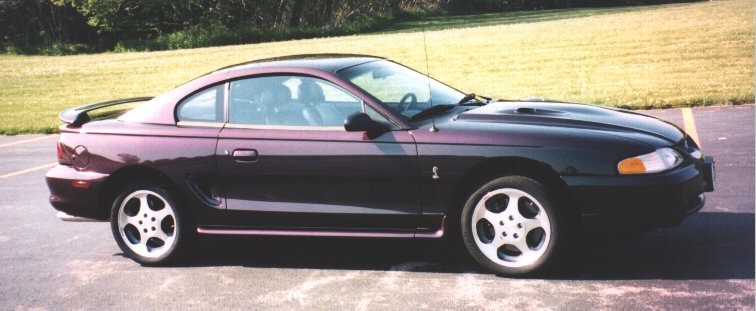 I think the white-faces gauges are a nice touch. I don't know how I ever lived without a CD player and AC.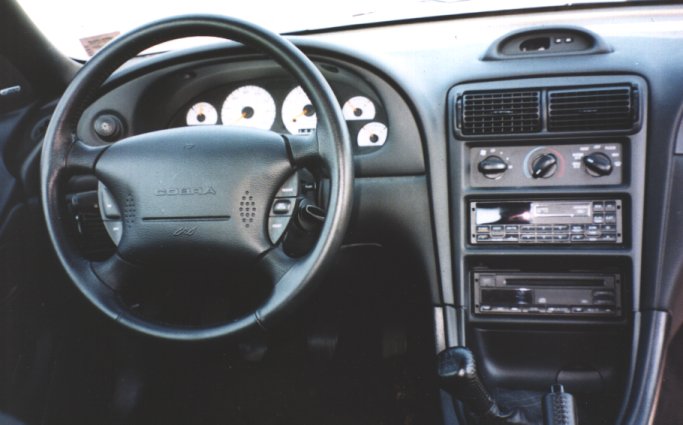 The big cam covers over the Dual-Over-Head-Cams in the 32 valve engine make it slightly reminiscent of a Chrysler Hemi. In this shot you can also see the factory cross-brace that connects the shock towers to each other and to the firewall. This feature has since been dropped, but I think it's worth having. The astute observer may notice the lack of a power brake booster. No, the car doesn't have manual brakes, it's just that a booster wouldn't fir in the engine compartment, so they had to use a HydroBoost setup like you would find in a diesel vehicle.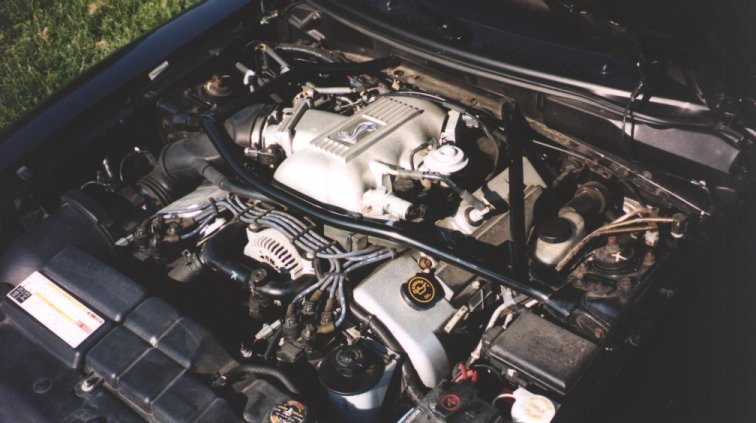 The engine carries this sticker, signed by the two man team that hand assembled it.

Ford provided one of these certificates to all Mustang Cobra owners, giving the specific production number and date for the car.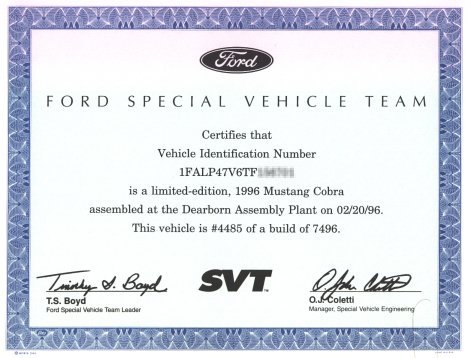 The owners of Mystic Cobras also received this letter giving the production count in the run of Mystic cars. The only problem is that the total is off by a bit. 2000 cars were planned, but only 1999 were actually produced. I guess that's close enough.